Quickpage is excited to announce our latest update—our brand new MLS integration with IDX broker.
If you're in the real estate niche, get excited! We've just leveled up your real estate game…again!
How? Our new MLS-IDX integration saves you time and enhances your client experience by linking your home inventory listings right to your Quickpage account.
Why you'll love our MLS-IDX integration
You're going to love our MLS-IDX integration. Here's why…
You can add inventory to your page all from one place.
No more copying and pasting URLs in the slider or posting multiple links to various websites!
You keep the customer experience all in one place (your customers will love that one too).
Also, the integration is SO easy to use. Check it out. 👇👇👇
How it works
To get started, click on the house icon inside the page builder. This takes you to your MLS listings right there inside of Quickpage.

You can view them, sort through them, and add them to your page by clicking the aptly named "Add" button. We've even included a built-in map so that you can easily search for listings in certain areas.

When you click "Add," the listing appears in your slider as a still photo of the house, with the address, asking price, bed and bath count, and square footage on the still.

To get all the details, all your customer has to do is click the "view home" button on that same slider page. Instead of taking them to a different website, your customers will see a pop-out window with all of the details from the listing included. It also shows an interactive map. 🗺️

All of the details that are included in the MLS listing are included below, as well as an interactive map. On top of that, soon you'll be able to track and see everything that happens on this page!
Why real estate agents need video follow up, no matter what
The real estate market is extremely competitive. Customers can now search the internet for homes on places like Zillow and Apartments.com, making it much more difficult for individual realtors and realty agencies to stand out and make a name for themselves.

On top of that, here's the hard truth—Regardless, you're fighting an uphill to convert your existing leads into buyers and sellers. In a 2018 Gallup poll about honesty and ethics, Americans ranked real estate agents among least trusted professionals.

That's part of the reason that only 18% of people contact you first, while 43% of home buyers opt to search online before they reach out to an agent.

But don't think that buyers don't want your help. Quite the opposite! In 2021 87% of homebuyers said that they value the information and guidance realtors provide.
What does this mean? It means that you can be successful using the right tool to build trust with your leads. This is how video messaging solves your problems:
Video messaging gets you in front of your lead fast
You have to move fast if you want to secure clients and leads, and that's hard, especially since the pandemic has made people wary of coming out to open houses and meetings.

Even if you do see an inquiry as it arrives in real-time, you may lose out by wasting time combing through multiple channels to gather and share the information that your leads need. 😖

The longer you take and the more complicated you make it for your lead, the more likely it is for them to drop out of the sales cycle.

They get impatient waiting for you to get back to them, and they get irritated with too many steps. In the end, your potential client gets lost in the weeds and starts talking to multiple agents at once.

Real estate video follow-up solves this by getting your face in front of your lead before you ever meet them. Video messages are easy to shoot and easy to send. Don't waste three hours gathering info! Send a two-minute video message to put yourself on their radar!

Video follow-up also sets you apart because it's different. Think about it: Throughout the course of their search, your lead will probably receive a mind-numbing amount of email replies and phone messages.

Email and phone calls tend to be boring, forgettable, and uninspired. Video messaging, on the other hand, is fun, interactive, and personalized. It sets you apart and you WILL get a response.
Video lead response builds trust
Equally important, video messaging builds that much-needed trust between a real estate agent and a customer.

Video works well for this because, once again, it lets you quickly get your face in front of your lead, AND it offers you an opportunity to show your personality. Because you're building trust, your sales cycle is also shorter. Everybody wins!
Why you need the integration, even if you already use IDX on your personal website
Until now, there's been just one problem with real estate video follow-up…you have to send your clients to another website to see your inventory. Any time you send your client to another page, you risk them getting distracted.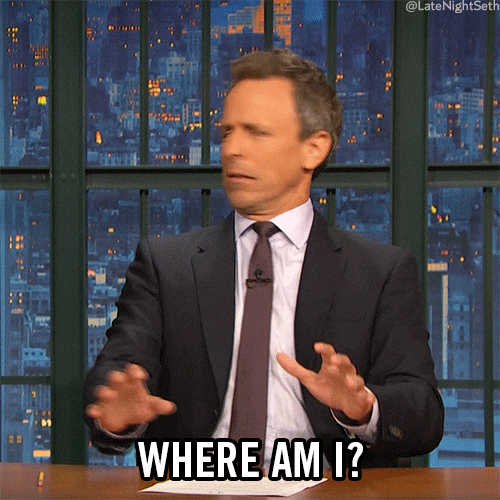 Now, Quickpage is solving that too.
With the new IDX integration, you can access your MLS listings right inside of your Quickpage account and easily add this information to customers' pages without having to send them hunting and finding their way back to you!

Do you already use IDX to pull your MLS listings into your personal website? You still want this integration. Why? Because websites aren't personalized and they don't build trust quickly.

Here's what the IDX integration with Quickpage can do that a regular IDX integration can't: It personalizes the buying experience and it makes you more than a realtor…It turns you into the trusted advisor, confidante, and friend that your leads want and need to guide them during home buying.

Perhaps, for example, your lead is looking for a specific type of home in a specific neighborhood. How powerful would it be for them to receive a Quickpage with all of the houses that you specifically picked out for them?

They open your Quickpage and see, first, that you've taken time to think about what they really want and need. They'll see that you're not just trying to sell them a house. You're (brace for cheesy 🧀) trying to sell them a home they'll love for years to come.
In addition to providing your leads with listings that they can browse all in one place (RIP to 14 tabs open at once), you can increase the likelihood they'll buy from you by adding content like "About Me" videos or testimonial videos from past happy customers.

What's more, after they've browsed the listings you've added with IDX, your leads can respond to you directly by email, text, or chat box to talk to you in real-time. That way, you'll be "by their side" directing them, whether you're there in person or not.

Psssst…Quickpage isn't just for converting leads either! For organic lead capture, try this:

Every Quickpage comes with its own unique QR code. Add the QR code to physical real estate signs and on-site listings. Then, if someone drives past the house and wants details, all they have to do is scan the QR code, and 💥 BAM 💥 they're at your Quickpage.
How current users can get IDX integration
Ready to get your IDX integration? If you're a current Quickpage user, all you have to do is get the add-on. If you don't have an IDX broker account yet, go through our Quickpage link to get one (it will save you money!)
It's as simple as adding an API key!
How realtors who are not using Quickpage yet can check it out
New to video follow-up? Looking for the perfect tool to convert your leads to buyers and sellers? Today is the day to jump on board!

Video follow up using Quickpage give you the ability to easily keep clients updated during the home buying/selling process via real-time page updates and built-in live chat. Get ready to watch your client retention increase and your churn rate decrease.

If you're ready to climb to new heights of success, Quickpage just makes sense. Not only do we have the best video messaging tool, but we also have the only video messaging tool with an IDX integration.
Connect your existing account or sign up for a new IDX account by clicking on integrations in the dropdown menu inside of your Quickpage dashboard.
Not using video messaging yet? Start your free trial with Quickpage and start connecting with more leads and clients today. 5 min set up, 5 min learning curve.

Not quite ready to make the switch? Request a demo and see why we're the easiest to use, most intuitive video marketing tool for real estate (or any other industry!) today.