Here at Quickpage, we LOVE to celebrate wins. And that's pretty easy because, as our customers have demonstrated again and again, our video marketing tool has the power to quickly effect change and move automotive leads through the sales cycle.

To showcase that power, we've put together this list of real Quickpages made by real users that show real results, from the first touch to post-sale follow-up.

Keep scrolling to check them out, along with some easy-breezy commentary from us, telling you what we love about each and every single one of them. 🥳🥳🥳
Tony Van Gelder converts an unlikely lead with a vehicle switch opportunity video
The first video we'd like to highlight is this vehicle switch opportunity video from Tony Van Gelder.

Let's set the scene: Tony received an inquiry for an unavailable vehicle from this lead. Instead of simply replying that the vehicle was unavailable, he took this opportunity to respond with multiple alternative options. Way to maximize the sale!
This video is effective for so many reasons. Right out of the gate, he establishes a relationship with his customer. He greets her by name, introduces himself, and gets straight to the point by addressing why she reached out in the first place.

We love the way that Tony keeps his video short, sweet, to the point, and friendly. He offers a natural smile to put his customer at ease.
Tony Contreras sends a vehicle inquiry response video to seal the deal with a long-distance lead
Tony Contreras received an email from a customer who lived 2 and a half hours away, looking for a particular vehicle. He had the vehicle on hand and asked her when she'd like to see it. She said, "not this weekend, but next."

Tony knew that was code for, "Maybe I'll be there next weekend, or maybe you'll never hear from me again." If he couldn't persuade this customer to come in sooner, he could easily lose out to someone else.

So, he made this video in response!
The result?? In his own words: From there was it was just "we will come in today…"
Talk about converting leads! He made several good choices in his Quickpage that helped facilitate this win. We love that he:
Shows a lot of personality
Reminds his customer of the vehicle they are coming to see
Gets his customer more engaged by making note of interesting features that he "really likes" (e.g. terracotta interior)
Makes sure to reiterate his contact information
Carly Shea secures a new lead with an endearing introduction and appointment request video
Next, we'd like to highlight this video marketing masterpiece from Carly Shea, who got an online lead and wasted no time reeling them in with this engaging introduction and appointment request.
What makes Carly's video a success? First of all, it's authentic. She doesn't edit out bits of laughter, and instead follows one of Chad's favorite pieces of advice: "Don't edit. Speak from the heart."

We also love how she creates anticipation by greeting her customer with a written note, and waiting to reveal her face. (This also makes for an engaging two-second GIF! 🤓)
This isn't the only element of Carly's lead response Quickpage that caught our eye…She also made great use of our tools by including multiple CTA buttons in the text portion of her Quickpage. She made it SO easy for her customer to move down the sales cycle and follow-up using the actions she wanted.

Finally, we'd be remiss if we didn't mention that we love her GIF choice at the bottom. Perhaps this writer is biased, but we say that David Rose is always a good choice. 😄
Michael Lang secures a sale with a personalized "why buy from me" video
Moving a little further along the sales cycle, Michael Lang secured an appointment with this customer for that very same day with the help of this introduction/why buy from me video.
Michael shared this about his experience:

Talked to this client today to set up appointment for tonight. He is buying a car for his daughter. He said, "The video you sent me was awesome. It really set you apart from all of the other people and made it much more personal."

What a great endorsement! It reinforces what we always say…If you want to make more sales, you need to build TRUST. With this quick video, Michael is doing just that!

What else do we love about his Quickpage video?
The way he takes advantage of the slide deck by populating it with LOTS of relevant information, like YouTube videos, testimonials, and pictures of the vehicle

2. His strategic use of his logo (Michael Lang: Your Caring Car Guy) at the bottom and in the slide deck

Way to go, Michael! This is a classic case of #quickpageforthewin.
Tatiana Alcala guides her customer towards action with this 30-second intro
We are so proud of Tatiana, who made an instant connection with her customer by creating and sending this upbeat, friendly 30-second introduction.
What's so great about this Quickpage??
She supports her video with a killer subject line and body text. The subject line is friendly and engaging and punctuated with a "🤩" emoji. This adds extra pizzazz AND communicates that she is non-threatening, aka not one of those pushy salespeople that consumers avoid.
Her message is easy to read and clear, aided with great use of text format, including bolded words, italicizes and highlighted sentences.
She provides a clear call to action with multiple ways to contact her and uses buttons to make it that much easier to complete those actions!
Josh Breimel builds trust with an introduction video
Here's yet another effective introduction video by one of our "Quickpage Champions." 🏆
What makes this video successful? Josh sticks to the most basic (but essential) rule of video…Be you! He connects with his customer right off the bat by greeting them by name at the beginning and wishing them happy holidays at the end.

Not only that, but he cleverly humanizes himself by adding pictures of himself with happy customers and his family.
He's subtly implying a few things. First, he's not just a salesman, he's a family man (just like you!). Second and most importantly, he's showing the customer that they can trust him. And as you know, the quicker you build trust and rapport with a customer, the quicker you can close a deal.
Stacey LaPerle puts her customer at ease with this appointment confirmation video
What's the best way to "nudge" customers before an appointment? Stacey shows us the way with this stellar appointment confirmation video!
What caught our eye? First, she nailed it on the tone. She comes across as friendly, personable, and bubbly. No flashy gimmicks required!

After greeting the customer by name and introducing herself, Stacey reiterates that their appointment is that day, at 4:30 pm. That's a great way to assertively but not aggressively encourage them to NOT flake out on their appointment. 😉

Then, she provides all the details her customer could ever need when they come into the dealership…even the salesperson to ask for! By doing this, she puts her customer at ease and reduces the anxiety they may feel around walking into a dealership sight unseen.
Finally, Stacey seals the deal with her inviting use of text and a CTA button.
All this, and her video was still under one minute! Color us impressed.
Lucas Hald creates a sense of obligation with appointment confirmations
Lucas shared this Quickpage with us, and explained his strategy:
#soldwithquickpage #1 for the month. I like using videos to confirm appointments (so they know who to look for). It helps create a sense of obligation on the part of the customer.
Lucas does more than share basic, boring appointment reminders. We were drawn in by SO many elements of his Quickpage, from the caricature-like profile picture, which makes him instantly seem friendly and sincere, to the way he cleverly used a canned message to play act an in-person interaction.

We'd also like to call out the fact that Lucas:
Includes testimonials from past customers
Remembers to greet his customer by name immediately
Thanks them for their call and gives quick walk-around
Takes advantage of the fact that the vehicle is still a bit dirty to mention how they are going to detail the whole thing for the customer
Points out a few of the vehicle's key features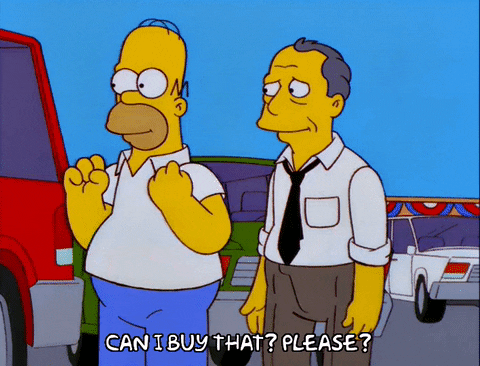 Brian Williamson shares new information with a thoughtful post-visit follow-up video
Next, let's talk about Brian Williamson's expert post-visit follow-up video message. He kicks things off right by greeting his customer by name (an oldie but a goodie!) and thanking them for coming out to the dealership to test drive.
Then, he shares with them that while both cars they'd been looking at originally got sold, one person was backing out, so if they wanted the Electric Shadow Elantra, they could get it. He further shows his commitment to working with his customer by offering to crunch numbers or setting them up with more test drives.

This is what takes the cake 🎂 for us: Brian finishes up his video message by referencing a personal detail about the customer (that they work across the street) and turning that into an actionable service he can provide: He says that he can even drive a vehicle over to their place of work and park it so that the customer can do a quick test drive on their lunch break.

What a great move and what a great way to build a trusting relationship!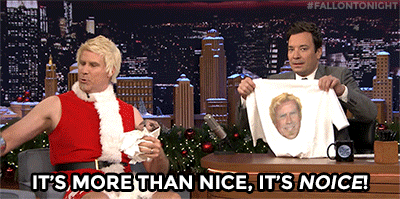 Marshal Hatley follows up his follow-up with a thank you for using our service department video
Talk about maximizing the sale on top of maximizing the sale! Marshal really blew our minds with this one. He'd already sold a vehicle to this customer AND gotten them to come in for service. That's re-engagement number one.

But THEN, he sends out another video…This time saying thank you to the customer for using the service department! That's re-engagement number two. What an absolute king. 👑

It doesn't stop there. We also love that he took this opportunity to:
Make sure they had a good experience
Let them know about a price-matching deal on tires (another chance for re-engagement!)
Greet the customer by name, introduce himself, and make the signature whiteboard greeting that works so well for GIFs
Faye Giles secures a sale with a trade-in request follow-up video
Faye Giles impressed us with this one…Taking advantage of the great relationship she'd already established with her customer, when that customer reached out to her, Faye knew just what to do–she sent out this trade-in request follow-up video!
This young lady (Mrs. Edith) and I go back a few years … she reached out and let me know she was ready for a new vehicle. I sent her this QP and the rest was history.
There are oh so many things to praise about Faye's Quickpage! First, what a great form of re-engagement–getting back with her customer after multiple years! She hit all the points with:
Her demeanor (Extremely friendly, animated, and interactive)
Her camera usage (Making eye contact with the lens, holding above a little above eye level, holding horizontally)
Her personalization of the Quickpage
She also makes sure to add specific details about the customer, saying, ""I look forward to sending you home in this 2016 Jeep Patriot just as I did a few years ago with you and your grandbaby." This is a great way to reference the bond they've already built and demonstrate that she remembers and values the customer.
David Curtis gets referrals with one-week follow-ups
Quickpage isn't just for getting leads. David Curtis uses one-week follow-ups not just to re-engage his customers, but also to get more customers by asking for referrals.

His efforts make him stand out from the crowd, because how many other salespeople are following up just one week after their customer buys a car?? Not many. 🚘🚘🚘
We also love that he keeps it short and to the point (remember what we said about droning on?) and makes the message body fun with emojis and some bolded writing.
Ryne Griffith builds loyalty with service reminder videos from Quickpage
Ryne knows that sales are about more than selling one car…It's about building lasting relationships with his customers, so that they, their friends, and their family will come to him for life.
He does this brilliantly using service reminder videos. In this video, he reminds the customer of their experience at the dealership and congratulates them on their purchase.

Notably, Ryne personalizes the statement a bit by saying "I'm sure you're getting close to those 5000 miles." This last bit gives a sense that he knows when he last saw the customer.
Then, he continues to build loyalty by making sure they know all about their Toyota Care Free Services. Kudos to Ryne as well for creating a CTA button that is clear, direct, and easy to read. The easier you make it for a customer to complete an action, the more likely they are to do it.
Dylan Brewer casually re-engages with one month car anniversary video
Finally, we love the low-pressure way Dylan Brewer re-engages his customer by sending them a video to celebrate their one year car-iversary.
He makes a few key choices that really elevate this Quickpage. First, the subject line includes the customer's name and the word "video." Why does this matter? Because using the word "video" boosts open rates by 19% and click-through rates by 65%.
Second, he puts his customer at ease by greeting them by name with a big, friendly smile. He remembers what type of car they purchased (a Toyota), and mentions that as well, reinforcing the idea that he remembers his customer and cares about them.

He ends the video with a low-stakes offer of future services and lets them know they can call him for anything.

Dylan's video is short, succinct, and free of frills and editing. He comes across as genuine and kind. Nice work, Dylan!
We're so impressed by each and every single one of our customers, and we can't wait to see what else they do. Not a Quickpage member yet? Try a free demo! Want more examples of great Quickpages? Members can check out our examples page here.